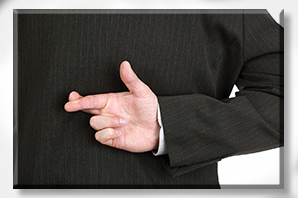 John Lee Norris and Julie Tina Hatcher, who were married, operated Reaper Investment Partners, LLC (RIP); Hydra International; and Death Productions LP; which maintained an office in Mission, Kansas, before moving to Kansas City, Missouri.  Norris and Hatcher contacted homeowners and others who were in financial distress and promised these homeowners that RIP could rescue them from their financial problems, including foreclosure.
Norris and Hatcher claimed that RIP would draft, serve, file, and record legal documents; and would conduct necessary legal processes, contact relevant parties, and implement administrative procedures to stop clients from losing homes or other types of property.  Norris and Hatcher also promised homeowners that RIP would refinance their existing home loans at a significantly lower principle amount and low interest rate and/or obtain clear title to the properties.  However, instead of assisting homeowners, Norris and Hatcher used RIP client payments for their personal use.
Upon entering into contract with RIP, homeowners were told to stop making payments to their lenders and instead pay an agreed amount to RIP.  Homeowners were also told not to communicate with their lenders, even when they received telephone calls, late notices, eviction notices, and foreclosure notices.  When clients contacted RIP to advise they received notices of foreclosure or eviction, Norris and Hatcher reassured them that everything was going according to plan and to continue paying RIP instead of their lender.  After several clients lost their homes to foreclosure, Norris and Hatcher told them that RIP would get the houses back.  Even after Norris and Hatcher were indicted in February 2013, they continued to accept payments from at least one client and reassured them that they were still working on the homeowner's behalf. 
As a result of Norris' and Hatcher's actions; dozens of victims, lenders, and the U.S. Department of Housing and Urban Development suffered hundreds of thousands of dollars in loss and the loss of homes and vehicles.  Additionally, Norris' and Hatcher's actions took an immeasurable emotional toll on many victims.  For example, one couple came home to find a notice posted on their front door stating their home had been sold on the courthouse steps and they had mere days to vacate.  On moving day the husband had a stroke, which doctors attributed to foreclosure stress, and he died approximately six months later.  In another example, a single older woman who raised foster children lost her home through foreclosure and is now paying rent to the person who subsequently purchased her home at auction.
Victims were concentrated in Missouri and Kansas; however, various victims were also located in most regions of the United States.  The total combined loss by individual victims and the U.S. Department of Housing and Urban Development was approximately $1,077,048.  Among 81 
identified individual victims, a total of $759,344 was lost.  The U.S. Department of Housing and Urban Development sustained losses on the foreclosures of four properties totaling $317,704.  Of the 81 victims, 28 of their homes were foreclosed and three vehicles were repossessed.  Twenty-one of the homes were Federal Housing Administration insured (with a total principle loan amount of $2,486,245).  Numerous other victims barely kept possession of their homes and were forced to pay untold amounts of money to legitimate sources to keep their homes and attempt to fix their ruined credit.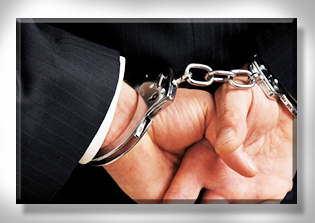 On May 28, 2014, both Norris and Hatcher pleaded guilty to participating in a conspiracy to defraud homeowners and other debtors who were in financial distress (as well as their victims' lenders and the U.S. Department of Housing and 
Urban Development - Federal Housing Administration) from August 2010 until June 28, 2013.  In addition to the conspiracy, Norris and Hatcher each pleaded guilty to one count of mail fraud.  On December 4, 2014, Norris and 
Hatcher were each sentenced, in United States District Court – Western District of Missouri, to nine years in federal prison without parole.  The court also ordered Norris to pay $1,067,131.11 in restitution and Hatcher to pay $1,081,652.01.