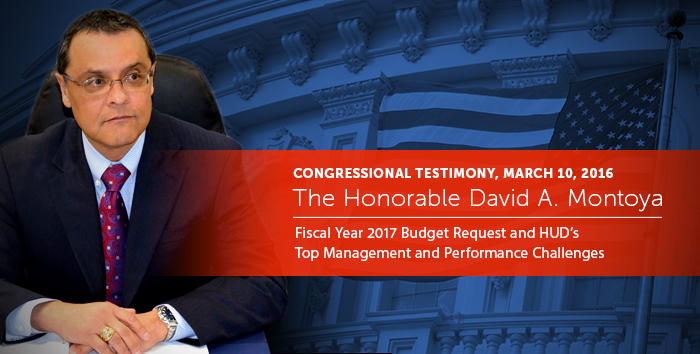 Testimony before the U.S. Senate Committee on Appropriations Subcommittee on Transportation, Housing and Urban Development, and Related Agencies.
Topic: "HUD Office of Inspector General Fiscal Year 2017 Budget Request and HUD's Top Management and Performance Challenges".
You may view the hearing through the Senate Committee's page at United States Senate Committee on Appropriations.
The online versions of nearly all OIG documents are presented in Adobe's Portable Document Format (PDF). To view documents, you can download Adobe Reader for free.