Sexual Misconduct in Housing
HUD OIG is expanding its efforts to ensure tenants who receive rental assistance from HUD are protected from sexual misconduct in housing. Our most important partner in this fight is YOU!
You have the right to be protected. Together we can protect our communities from sexual predators and promote a safe and healthy housing environment for everyone. Here are some additional resources that you can use to learn more about HUD OIG's work and spread the word to others.
Report allegations of sexual misconduct here:
The HUD Office of Inspector General Hotline at 1-800-347-3735 or visit our website at, https://www.hudoig.gov/hotline.
Public Service Announcement: Sexual Harassment in Housing is ILLEGAL. Fair Housing is your RIGHT.
The DOJ Sexual Harassment in Housing Initiative 1-844-380-6178, https://civilrights.justice.gov.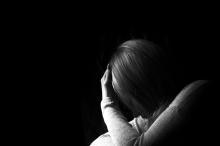 No one should have to choose between having a roof over their head and the threat of being sexually harassed or sexually assaulted by their housing provider. Sexual harassment is illegal: Know your rights!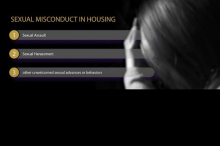 HUD OIG investigations have helped stop bad actors by pursuing criminal and civil prosecutions against them and eliminating their ability to be a landlord or building manager and secured monetary settlements for victims and jail time for offenders.
Environmental Justice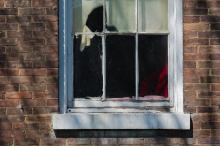 HUD OIG is prioritizing oversight work that promotes safe, affordable housing by reducing environmental and public health hazards in HUD housing.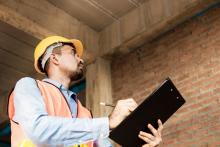 HUD OIG has dedicated resources to investigating allegations that landlords receiving HUD assistance are not fulfilling their responsibilities to ensure their properties are safe for tenants to live in, and to address critical repair needs.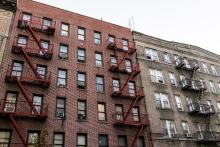 The content resources contained in this guide are meant to help inform stakeholders about HUD OIG's efforts to conduct oversight work that directly impacts the health and safety of HUD-assisted communities.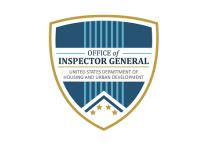 HUD OIG is expanding its efforts to conduct oversight work that directly impacts the health and safety of communities who rely on HUD assisted housing.